Sequel
2017.03.15 Wednesday
ハーバード大学より入るのがムズカシイ!?
9 restaurants that are almost harder to get into than Harvard
(CNN)
Better hope your favorite restaurant never becomes lauded as one of the "world's best."
The second that happens, chances are you'll never get a table again.
Indeed, of late, some eateries have become harder to get into than an Ivy League college.
Here's a look at some of the world's toughest tables and the secrets to scoring a chair.
その9つとはどこでしょう?
日本のもあった!!!
Sushi Dai
Just about every guidebook on Tokyo has extolled the 5 a.m. sushi breakfast at Sushi Dai. Located inside the Tsukiji Fish Market, the miniscule 12-seater does offer some undoubtedly fresh fare, which is part of its incredible mass appeal.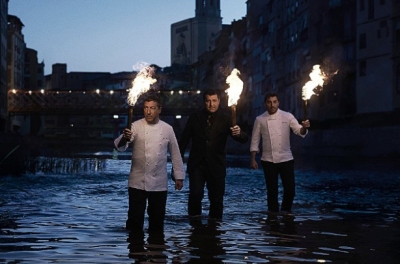 http://edition.cnn.com/2015/11/17/foodanddrink/restaurants-hard-to-get-into/
(日本語)
この記事の中に築地の「寿司大」があった!
|
Biz 英語
|
12:00
|
comments(0)
|
trackbacks(0)
| - | - |
Comment
コメントする
Trackback
この記事のトラックバックURL
トラックバック